Do you struggle to remember if the door is locked? Are the keys are completely lost? With features like remote entry access, app-controlled unlock/lock, and security sensors, these smart locks provide clever safety features.
Yale Pro SL
Yale
You can't pick this lock! The deadbolt lock opens and closes by entering a pre-set combination on the number touchscreen and remote access is also available via the Z-Waze app. Meanwhile, if the batteries die, a 9V battery can be used to temporarily charge the keypad.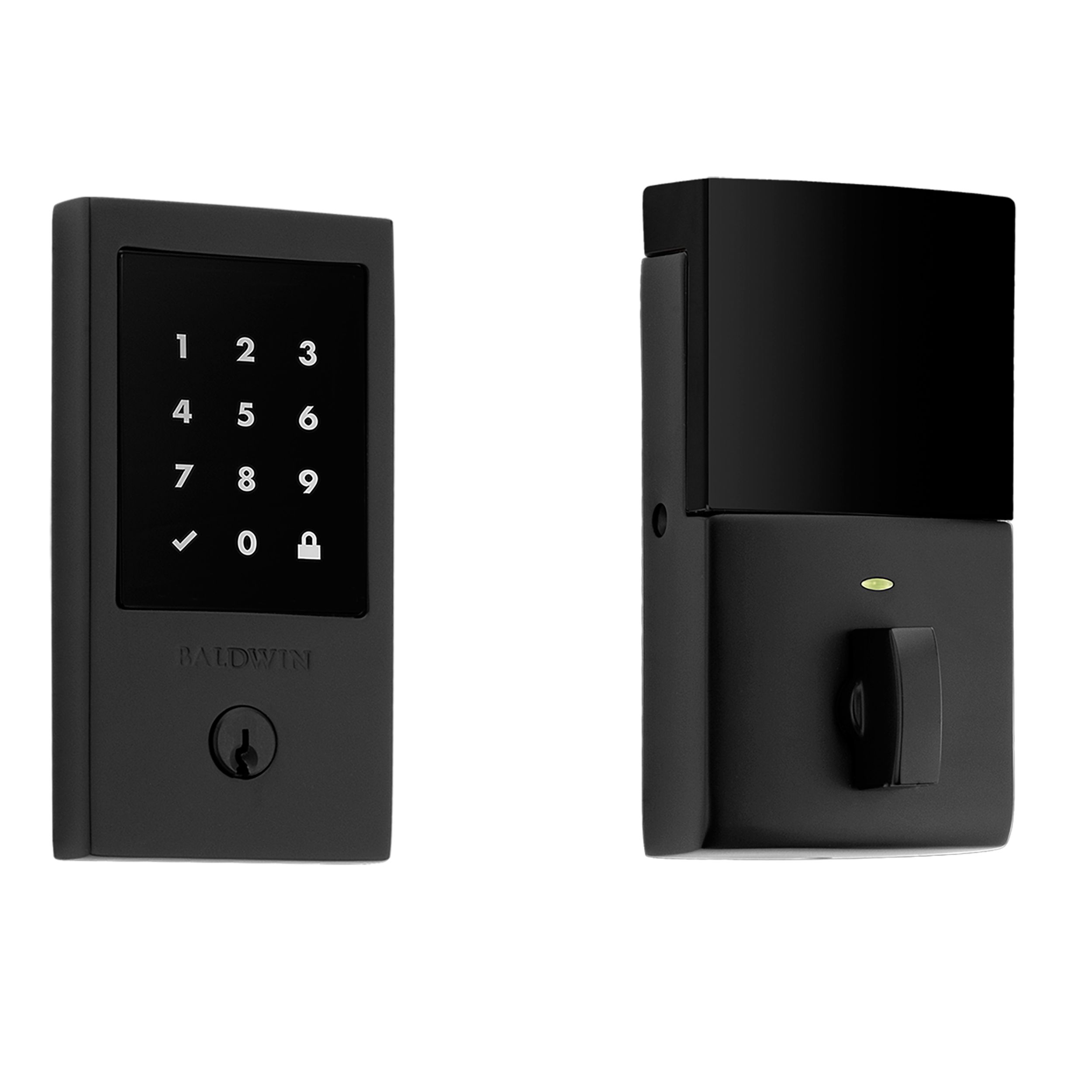 Minneapolis Touchscreen Electronic Deadbolt
Baldwin
Baldwin's touchscreen deadbolt provides truly keyless entry. For added safety, it automatically locks 30 seconds after unlocking the deadbolt. It also pairs with various grips handles also within the collection.
Smart Lock Pro + Connect Wi-Fi Bridge
August
With August's app, doors equipped with this lock can be locked and unlocked from anywhere. With security in mind, it is outfitted with DoorSense, a sensor technology that monitors whenever the door is opened or closed. The lock is Bluetooth-enabled via a separate WiFi bridge that provides app-enabled voice automation and remote access.
Obsidian
Kwikset
Aptly named, Obsidian features a bold black touchpad. It is outfitted with a 128-bit Advanced Encryption Standard (AES) to prevent unwanted entry. The lock is available in two versions: Non-Connected, for keyless entry; or Home Connect, for automation platforms such as Alexa or Google Home.
Encode Smart WiFi Deadbolt
Schlage
Rigged out with built-in WiFi and four AA batteries, this smart lock is easily installed without the need for wired power or connected platform systems. It records each time it is locked/unlocked. Meanwhile, the newest feature provides a live view of the door and grants remote access via the Schlage Home app.
Secure Pro
Lockly
Secure Pro unlocks and locks via the keypad in two ways: through a pin code touchscreen and a 3D fingerprint sensor. Unlike many other smart locks, the lock features its own secure WiFi hub (so there's no need to purchase an additional hub). There's also an offline access code that provides access if WiFi is not available.